D.H.S Vs. Friends School Lisburn

| | |
| --- | --- |
| | Down High 1st XI played Friends in Ballynahinch in what was to be a closely fought match. From the starting whistle both teams set out strong and determined. Impressive defending by Katy Lyons and Lauren Gabbie ensured a nil all draw ending the first half. During the second half, despite some great saves by stand in goalie Charlotte Spratt, Friends scored their first goal. The game continued to be tight and ball possession was very equal. The whistle blew with a final score of 1-0 to Friends, a result that doesn't properly demonstrate how equally impressively both teams played. |
D.H.S Vs. Ballymena Academy.
| | |
| --- | --- |
| Down High 1st XI faced a tough side of Ballymena Academy. An early goal that saw the ball move from Emily Adams to Darcy Campbell to Tori Ferris to the back of the net during a short corner led the girls off on a strong start. Ambitious and strong defending by Sarah Crompton aided Down High in maintaining their lead throughout the first half. The second half saw a determined Ballymena side attack multiple shorts, outing stand in keeper, Victoria Clarke in pressure. She did, however, prove herself by successfully defending the goal until the final move of play. The concluding moments saw Ballymena score a goal from a short corner to equalise the score board. Despite valiantly leading to the very last seconds, the Down High girls settled for a 1-1 draw. | |
D.H.S Vs Sullivan Upper

| | |
| --- | --- |
| | With a tough match against Sullivan ahead of them Down High 1st XI took to the pitch. After a slightly shakey start which saw Down high concede two early goals, the team soon found their feet. Some skilful runs by charlotte hart were accompanied by very controlling and strong play by Darcy Campbell. Despite great saves by goalie Carly McAllister Sullivan led at half time by three goals to nil. Refusing to be disheartened the team returned to the pitch with a newfound energy. Emily Adams (captain) keenly carried the ball from the half way line to the back of the nets, securing the first goal for Down High and promise for the second half. In spite of brilliant defending by Katy Lyons, Sullivan increased their lead by another goal. While the game ended 4-1, the score line doesn't reflect the continuous competitiveness of the team. |
Powered by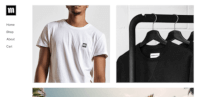 Create your own unique website with customizable templates.